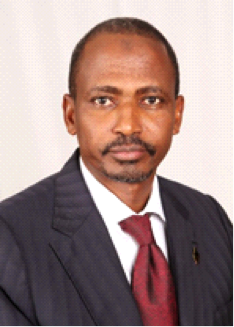 Engr Mustafa Balarabe Shehu, FNSE, FSESN
Qualification:
B. Eng. Electrical Engineering, (Ahmadu Bello University, Zaria 1985)
PROFESSIONAL SERVICES:
President, Federation of African Engineering Organisations (FAEO), 2015-2016
President, Nigerian Society of Engineers, 2012–2013
Member, Consumer Complaints Handling forum for the Nigerian Electricity Regulatory Commission, 2008-2011
Deputy President, Nigerian Society of Engineers, 2010–2011
Vice President, Nigerian Society of Engineers, 2006, 2008–2009
Chairman, Nigerian Society of Engineers, Kano Branch, 2000–2002


PROFESSIONAL EXPERIENCE:
Engr. M. B. Shehu started his professional career upon graduation in 1985 with the National Youth Service Corps scheme where he served with the Electrical Inspectorate Division, Federal Ministry of Mines and Power, Enugu. He got involved in pre-commissioning tests of various Rural Electrification Projects in the then Anambra, Imo, Rivers, Cross-Rivers and Benue states, 27MW gas Turbine Project Angiama Rivers State, Greater Enugu Water scheme and host of other Projects. In 1986 he joined the Lagos Themal Power station Egbin, A NEPA 6 x 220MW gas turbine generation station. He was attached to the switchgear and transformer section and was responsible for the maintenance of protective relays.
Upon invitation in 1986, he joined the Kano state Rural Electricity Board as a senior Engineer and by 1998 he rose to the position of Assistant Director in charge of Electrical Department. He was responsible for all the Rural Electrification projects executed by the Board within and outside the state.
His quest for broader and more challenging engineering Practice made him to formally resign from the Government service in 1998 to fully settle as the Managing Director MBS Engineering Limited (then Amal Engineering Services Limited). This initiative attracted honest, dedicated and committed engineers to join him in making the company discharge its professional obligation effectively and satisfactorily to its Clients.
---